New Security Cameras in Wake of Nationwide Tragedies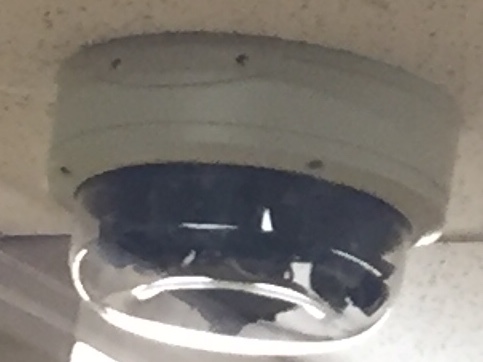 Before the start of the 2018-2019 school, Strath Haven High School had been equipped with an inadequate security camera system; providing subpar video feedback at a very limited range. Not only because of the poor feedback but also because of to the relatively few areas of installment, the security cameras were a weak link within the school's security system.
Fortunately, this problem was recently made into a figment of the past. A decision was made, in light of the many nationwide tragedies that have occurred within the past decade, that Strath Haven High School be equipped with a better security camera system.
For the sake of transparency, the administration has disclosed the details about new security in the school. The new and improved security cameras, which will monitor a majority of the school excluding locker rooms and bathrooms, will now able to provide better video feedback with improved video quality and zoom in/zoom out features among other added advantages. Extra measures were taken to remove trees by windows to allow for installations of cameras outside of school grounds and there are monitors inside the 3rd and 1st floor offices. Thus, if such an aforementioned attack (or any other offense of such magnitude) were to ever occur, Strath Haven High School staff will be able to provide the local police with video coverage of the event and secure the location of the event with more speed, safety, and ease.
Assistant Principals Mrs. LaPira and Mr. McLaughlin want to emphasize that the purpose of the new system is certainly not for student surveillance or apart of a larger effort to try and "get people" or catch people doing something wrong. Rather, in light of recent safety concerns and countrywide tragedies that have been occurring at high schools, WSSD made a district-wide decision to provide coverage in all schools. This is in line with a narrative of shootings that occured at high schools like Marjory Stoneman Douglas and all across the countries, where security breaches turned into devastating tragedies. Mrs. LaPira and Mr. McLaughlin explain that the old camera system, which came with the school building back in 2001 or 2002, "needed a technological upgrade" due to "abysmal" coverage, range, and quality. "Think about it like your phone camera from 18 years ago and compare it to your phone camera today." Mr. McLaughlin suggests. "There's no competition."
The high school's installation of cameras is apart of a broader effort to increase security in buildings across the district. Elementary schools have cameras at entry points, while there is overall increased coverage at both middle and high school for security and disciplinary purposes. Mr. McLaughlin emphasizes that "Everyone should be on guard when someone new enters the building, which is why people with visitor passes are questioned about what they're doing. Most places require some form of security or entry-way protection, so what we're doing is no different." He also adds that as a parent and a teacher, he feels much more comfortable walking into a school building that has cameras and other security measures.
To address any privacy issues or concerns about constant surveillance, Mrs. LaPira clarifies that "No one is sitting and staring at the screens; we just have the ability to access them for general school safety. If there are details that are fuzzy about an incident, it is easier to go back and confirm what really happened, which makes discipline procedures easier and more accurate." She also adds that there has been a generally positive or neutral reaction to the cameras. "Enough tragedies have happened that many people are in support of increased security."
"Unfortunately, the cameras are a sign of the times," Mr. McLaughlin says, "You never used to associate schools with violence, but today, it's almost commonplace." The administration seems firm on emphasizing the new system as a necessity to the safety of the school as a whole, while confident in terms of disciplinary concerns that the cameras shouldn't be a problem, as long as you "don't have anything to hide."