Hard Work of Haven Cheerleading Brings them to Nationals
The girls cap off a successful season at nationals after qualifying in the district round.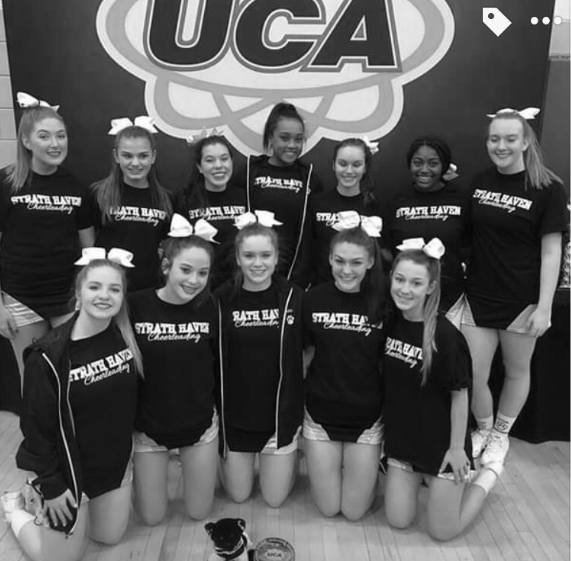 Strath Haven's Cheerleaders scored a great achievement on December 9th, qualifying for Nationals in Orlando, Florida for the second year in a row. Districts were held at Kutztown, and in an exciting performance they managed to beat out numerous other teams for the chance to win a national championship.
Finding out the regional results was nerve-wracking for the team, but they managed to pull through and secure themselves a trip to Florida. [insert nationals results]
Obviously, it takes a great deal of hard work to sustain such a level of excellence in cheer for multiple years in a row. This year is no different, as the team is putting in just as much practice and dedication as they were before. In order to prepare for Nationals, they attended rigorous practices three times a week, running straight through their routine so they would be totally comfortable once they got to Orlando. Nationals ran from February 8th to the 10th, with hundreds of teams from all across the country competing. It's an extremely exciting time for these girls. Junior cheerleader Kelly Deihl said, "It feels good to qualify for nationals". [different closer] knowing all of Haven is behind them.