Christmas Prism app leads to holiday inspiration
What started as a search for local Christmas lights led me to a remarkable local story.
My quest to find the houses with the best seasonal decorations took me across the internet, from a Facebook group of festive moms to a software engineer who made the perfect app for holiday light connoisseurs like myself.
I am one of the few people I know whose favorite season is winter. I love the food, the music, the weather, the traditions, and the lights.
I adore all the ornate holiday decorations people put up, from the classic to homemade to the incredibly extravagant, come the winter season. So, when I decided to make a top-five list of houses with the best seasonal lights, it was a little daunting to decide on just five of the best homes and how to look for the best ones.
After asking a few acquaintances and family members, I was directed toward numerous Facebook groups. One particularly active group was a holiday Facebook group that seemed to be run mostly by moms who were very enthusiastic about the holiday season.
My next step was to infiltrate said Facebook group and see if I could get a direction on where I could find the best houses to see lights and decorations.
To my excitement, I found a popular post about a holiday app made by a Delco local. Titled ChristmasPrism, it seemed to be a sort of Google Maps for holiday decorations. Needless to say, I was extremely ecstatic to find an app like this.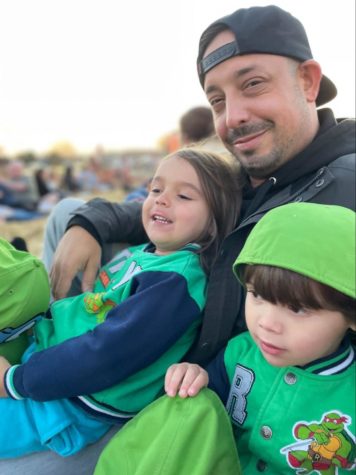 The app's creator is an alumnus of Marple Newtown High School and a software engineer. Broomall resident Michael Kane first constructed his app a few years ago after a winter outing with his family.
"We started driving around looking for Christmas lights. And we saw, you know, five or six right away and then nothing, and we kept driving and nothing," he said. "And my kids were getting so restless and they were crying. We had to go home. It was like a failure."
"I said, I can't believe there's actually a problem that no one saw. And so, you know, I decided to take on the challenge myself, and that's how I started," he said.
ChristmasPrism is simple to use and understand. When you open the app, by sharing your location or your general area, you are able to see decorated houses within your vicinity. Each house has a few pictures of the house and decorations, along with a fun title and a description. You can comment on different house postings, leaving kudos and reviews for the homeowners and other users.
ChristmasPrism may have started off as a small Delco jawn but has evolved into a nationwide tool, with map pins in every U.S. state.
Kane challenged himself to learn to code and create apps after he overcame some personal challenges. When he turned 21, he developed a nerve disorder known as CIDP, and found himself homebound and even in a wheelchair for a few years.
"I didn't think I was going to work again. From 21 to 30, I was really confined to my house and not able to work or do much of anything," he said. "And then at 30, the medicine finally worked."
He wasn't sure if his college degree would help him to get a career after nearly ten years out of the workplace. So he followed his interests—first by learning how to scuba dive.
A friend challenged him to make a scuba diving app.
"
I got every book I could possibly get. I read them twice. And I just self-taught myself coding and didn't stop."
— Michael Kane
"I was like, what? You know, I could do that," he said. "And so, that began my adventure."
He gave himself a year to learn computer programming.
"I got every book I could possibly get. I read them twice. And I just self-taught myself coding and didn't stop," he said. "It's been seven years now."
Creating these apps is not Kane's full-time job. His main nine-to-five career is at a software company in Philadelphia.
"I do them before coffee in the morning or instead of watching Netflix at night," he said.
Kane plans to keep the app free, as a sort of gift to everyone who uses it. "I just look at it as a giving thing, so like that's why ChristmasPrism is free," he said. "I never want to charge for it. I only get sponsors that make sense."
Not only does Kane have an app for holiday decorations, he also has an app called Fright Maps which advertises houses with great halloween decorations. He hopes to hand his apps off to his children when they get older, to continue his work.
"I figured, you know, I could keep it up so that when I get older, each of them can take one and have it," he said. "It's kind of like my legacy to give it to them."
Kane hopes his app will inspire togetherness within communities. He wants to bridge the gap between people and their neighbors, and to encourage gratitude. Kane wants the people in the community who decorate through the cold to be appreciated.
"I want to stretch. I want to spotlight all these people that put so much time into making everybody's Friday night magical," he said.
---
My top six holiday decor homes brought to you by ChristmasPrism
As a self-proclaimed holiday light connoisseur, I carefully compiled a list of my favorite homes to recommend for holiday light tourism in Delco.
1. The first house on my list is "The Castagna's Christmas Movie Favorites" in Woodlyn. This house is true to its name as it showcases scenes with different movie characters, including Elf and How the Grinch Stole Christmas. This house is sure to steal the hearts of any Christmas movie lover.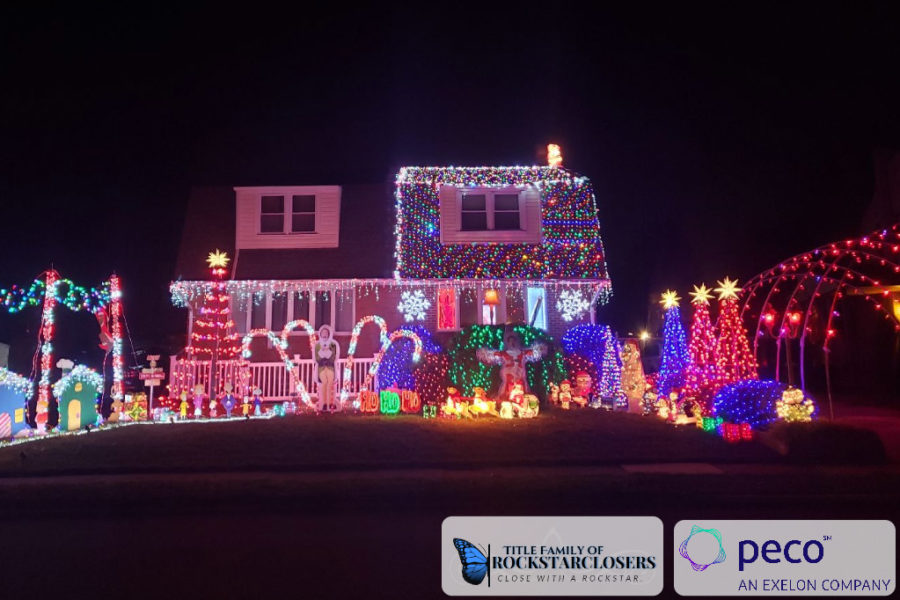 2. Next, is a house named "A Very Thatcher Road Christmas" in Springfield. This house is very special for the fact that it features over 10,000 multicolored lights. This house on Thatcher road should definitely be on your list of go-to's for holiday light touring.
3. For those who like a more classic feel when it comes to holiday decorations, "The Classic Warm White Display" in Aston is a house decorated with all warm and twinkly white lights that stretch across the house and to the trees outside. The house's yard also is decorated with wooden figures crafted from the homeowner themself. This house is sure to bring a sense of holiday nostalgia as they look at this houses classic decorations.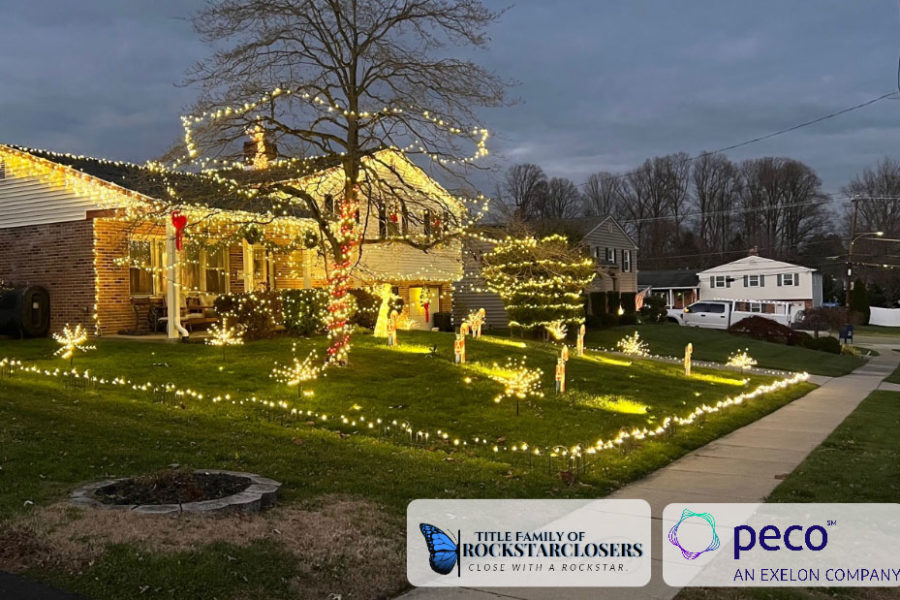 4. Also on our list is a house named "A Very Merry Starr Christmas" in Springfield. This house features an array of multicolored lights and inflatables that span the entire yard. If you are looking for a quick and cute selfie opportunity this weekend, this place is for you, as it also features four photo opportunities.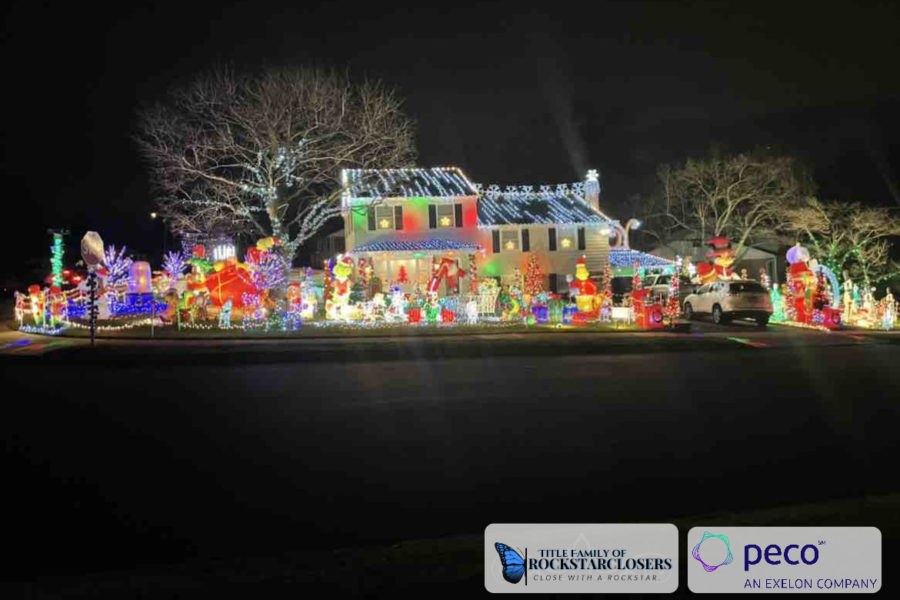 5. The next house on my list is the "Pearson Circle Display" near Marple. This house boasts over 20,000 lights and a Christmas light tree that towers over the place. This house is sure to sparkle no matter which way you look, with its fantastic light-up figures framing the house's yard.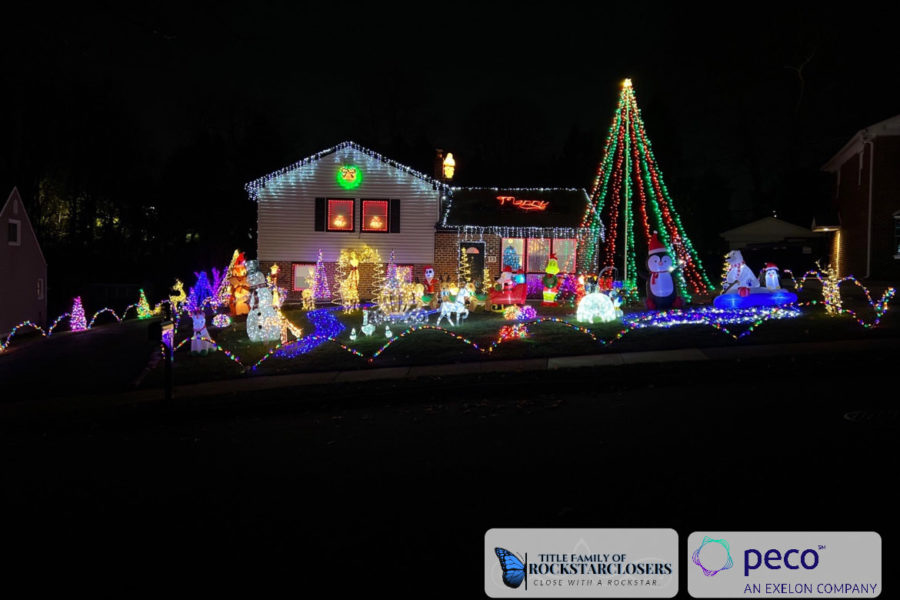 6. Last but not least is the "Warren Wonderland" in Broomall. This house features a light show that syncs up to your radio. Go down to the Warren Wonderland, turn on your radio and watch as the lights flash, sparkle, and twinkle to the holiday classics on the radio.