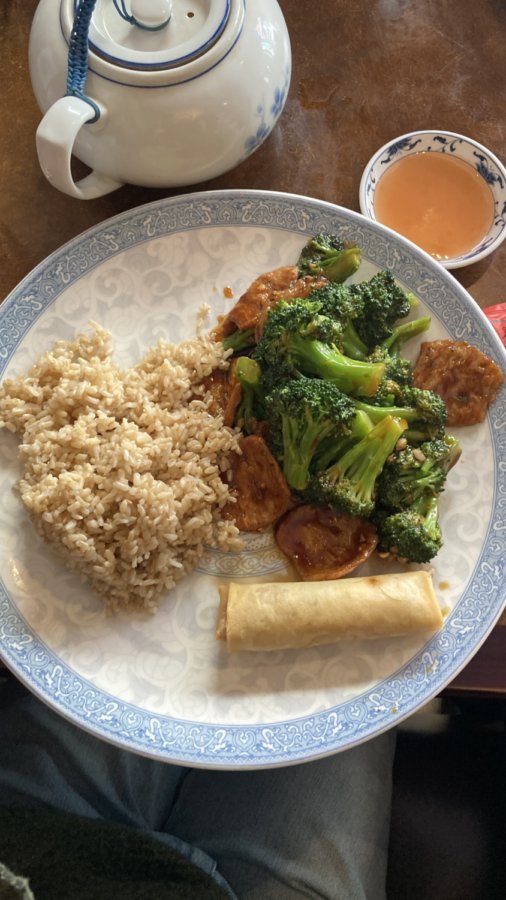 Su Xing House
Here's our 4 star review of Su Xing House.
Location: 27 minutes from SHHS at 1508 Sansom St, Philadelphia
Hours of operation: Mon. – Thurs. 11a.m. – 10 p.m., Fri. – Sat. 11 a.m. – 10:30 p.m., Sun. CLOSED
Specialty: Vegetarian Chinese Cuisine
Rating:  4 stars 
The emptiness of the Su Xing House on a Saturday lunch hour shocked me as I first walked in. Located in Center City, I expected a good food place to be bustling with customers. However, the booths were empty except for the one staff member that patiently waited at the front desk area. 
I was brought to the Su Xing House on the recommendation of my father, who provided a testament that the restaurant is more of a weekday lunch place, which would account for its emptiness, but was still disappointing to see. 
Sitting down, with Chinese pop songs playing in the faint background, the menu unfolded to a large selection. I was impressed by the inclusion of both a Mandarin Chinese and English translation of the dishes, always a good sign of an authentic Chinese food place. The menu held a wide range of classic Chinese dishes, which I was surprised by due to the lack of the variety usually found at an all-vegetarian restaurant. Most notably, the restaurant incorporated traditional Chinese ingredients such as soy protein and tofu, cooked in various ways that made each dish authentic to the cuisine and coincided with its vegetarian nature. 
I ordered Number 27, "Soy Bean Protein Sliced and Broccoli in Brown Sauce", which totalled twelve dollars, and my family had the "Chow Mein Fun Style Singapore Style Dish" and "Asparagus with Wheat Gluten in Brown Sauce". The lunch options came with a choice of soup, a side, and rice.
I slurped up my small bowl of miso soup, which had, as expected, a good balance of flavor and salt, and a few pieces of seaweed. My family had the hot and sour soup, which was also decent in taste. Once the main dishes were brought out though, there was a distinct difference in quality. 
The weakest dish was the Chow Mein dish, which lacked all flavor and had a few measly pieces of cabbage and carrot under the heaping pile of dry noodles. This dish was standalone and thus did not come with any sides to redeem its rating. 
The 'Asparagus with Wheat Gluten in Brown Sauce' was very similar to my order, which had the same brown sauce. Both dishes were authentic in flavor and had a good portion size for the price. The seaweed salad side was delightful with the taste of sesame oil and spices.
Overall, we agree that the Su Xing House has excellent dishes— if you avoid the noodles. Its meal pricing is fair for the large portions that come with the soup and sides, so its Bang for Your Buck-ness is a full rating for me. I recommend checking out the Su Xing House any time you have a problem that Chinese food can fix and carefully selecting your meal of choice. They offer takeout and delivery options, but I can also safely say that the longer trek to this Philly restaurant is a trip worth making.