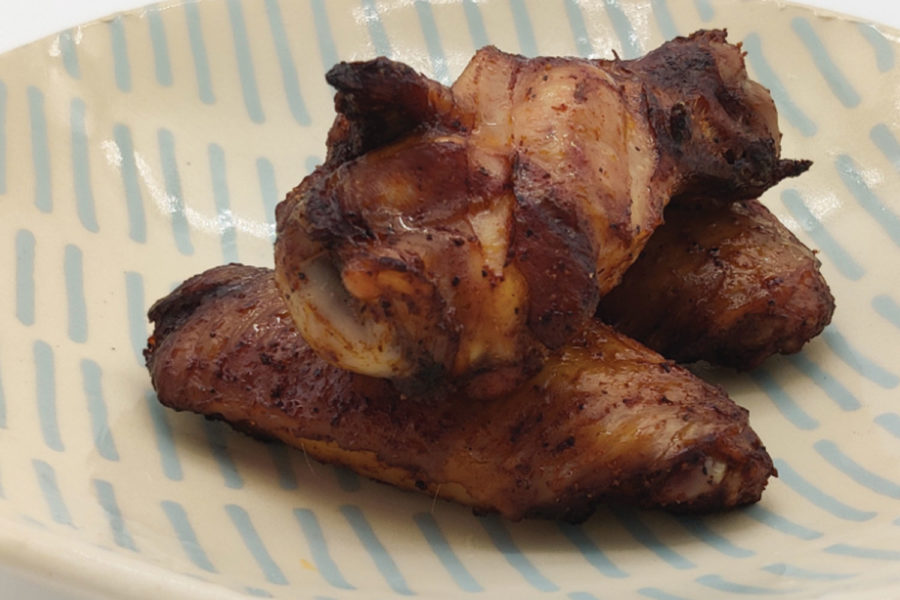 Mr. Richard Foulk • Smoked Wings
Mr. Foulk is truly a master chef.
Mr. Richard Foulk
History
---
What is your favorite recipe?
Smoked wings. 
What does this recipe mean to you?
It tasted good and I make it myself. 
Who do you make this recipe for?
Everyone else.
---
REVIEW • prepared by Ms. Plows, who, in all fairness, purchased these reheatable wings at Wegmans because she's a vegetarian who does not own a smoker.
Eddie Tomlin, Frank Lardieri, Yash Singh
The smoked aspect of the wing definitely lives up to its name. Its smell reflects the slow-cooked barbeque of the south and all wings have a constant tenderness that can only be achieved by a top chef. The taste is ingrained within the skin and each bite can only be explained as perfect. A wing with very few flaws. Mr. Foulk is truly a master chef.