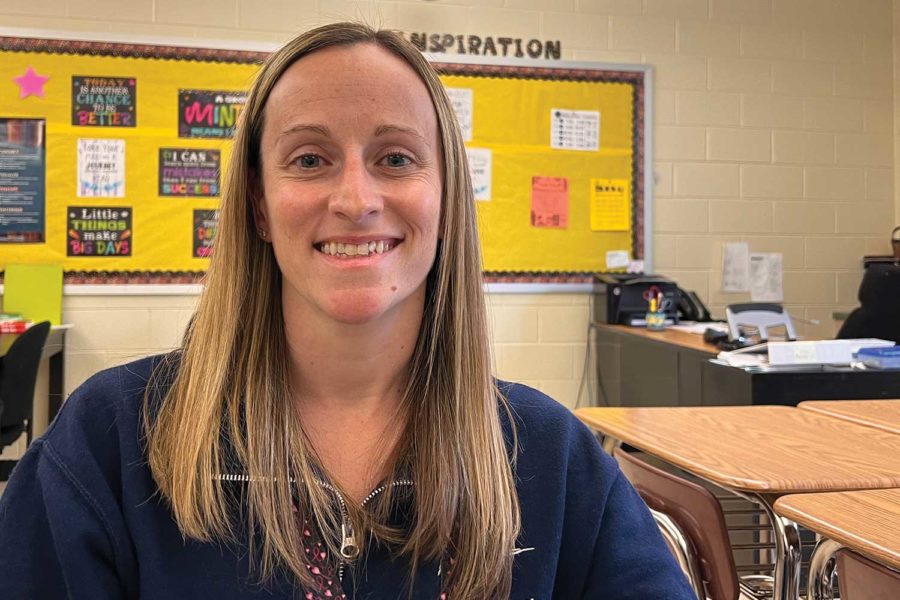 Ms. Samantha Young, Special Education
Special education teacher adjusts from a charter school in Philly to the Haven community.
Just a year ago, Ms. Samantha Young was attempting to beat Philadelphia's morning rush hour and arrive at the charter school she'd been familiar with for the past nine years. 
She was doing what she loved most: teaching high school students in special education and finance. 
Today she is continuing to do just that, while beginning to understand her way around the Haven community. 
"I asked a lot of questions, and everyone is really okay with that, so it's been nice," Young said, "[The reaction] was definitely positive… I think they thought it was very funny that I was nervous to ask them any questions but that always happens when you're new." 
This kindness was helpful, especially for Young, who arrived later into the school year than most other new teachers.  
More than just that, adapting and jumping right into teaching in a completely unfamiliar place can be a lot to handle. Young felt it but has managed well. 
"It was very overwhelming. … But I also think, for me, as the type of person I am, that didn't give me a chance to worry about anything. I just jumped right in and needed to figure things out," she said. 
Figuring things out can be formidable. For Young, teaching fewer students in a class and fewer varieties of subjects is strange. Young found it challenging not being able to teach kids skills in finance as she had back at her previous school.  
"I miss teaching finance because I really, really enjoyed that type of math, and I think everybody should take that class because it is real-world skills," she said, "I wish I had it in high school." 
Young has much love for this business side of her teaching job. She hopes she can incorporate finance terms into the flexible courses she teaches here at Haven and assist any students interested in knowing more about finance.
"I would love to teach any sort of finance again or just those, not even the class itself, but just those skills to students," Young said, "It's just that I find it interesting and exciting because again when you leave high school, you have to know how to do these things in order to be independent, to have your first intern, to own things like an apartment, things like that."
Young has found a way that the Haven community and the charter school community are similar, amidst all the differences. 
"I think the one biggest thing is just the staff support. I think having been there for so long, we got to know each other very well and were supportive of each other with whatever we needed, and that is similar here at Strath Haven," she said. 
This connection has impacted how Young interacts with many of the teachers in the community, especially new ones like her. 
"I think we're all just navigating and working together to help each other if we have questions and also just be a sounding board if you're having a bad day, and you're venting to somebody who understands it too, and not in a negative way," Young said.