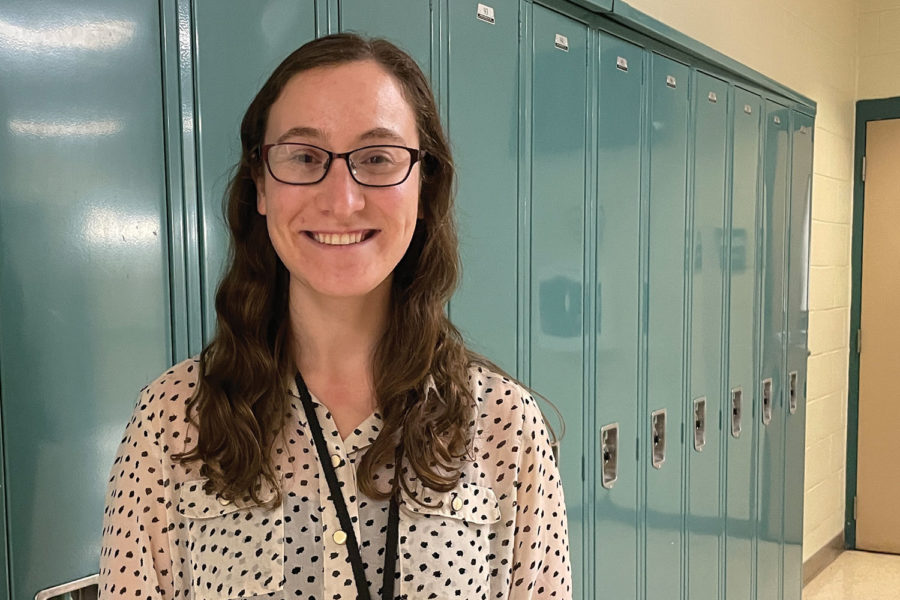 Ms. Kelly Schmoock, Math 
Returning math teacher adapts to teaching high school, plans to start masters degree.
Ms. Kelly Schmoock opens her door every day at 7:30 when the bell rings, giving her morning greetings to sleepy and awake students alike, and chatting with a few from her morning geometry class before the final bell rings and class starts.
Her transition from Springfield Middle School to Strath Haven has been smooth, thanks to the help of the students and staff. She is teaching Advanced Algebra 1 and Geometry this year.
This is not Schmoock's first time at Strath Haven, as she previously worked here as a long-term substitute.
"A lot of the teachers are really supportive, and we're really good at collaborating. I feel really at home," she said. "I was actually posted here two years ago. So I feel like I'm just right back, and it's been really good."
Schmoock was also asked to help coach tennis. While she enjoyed her experience helping, she doesn't believe she will have time in the future to continue next season.
"I would if I had time, but since I'm starting my masters, I probably wouldn't be able to," she said.
The new teacher also explained how this job has been just a little different from her previous teaching job at Springfield, but she is still happy that she's here at Strath Haven.
"Middle school and high school are really different," Schmoock said. "But I feel like probably the biggest difference is just kind of normal middle school versus high school things. I feel a really good connection with the teachers here."