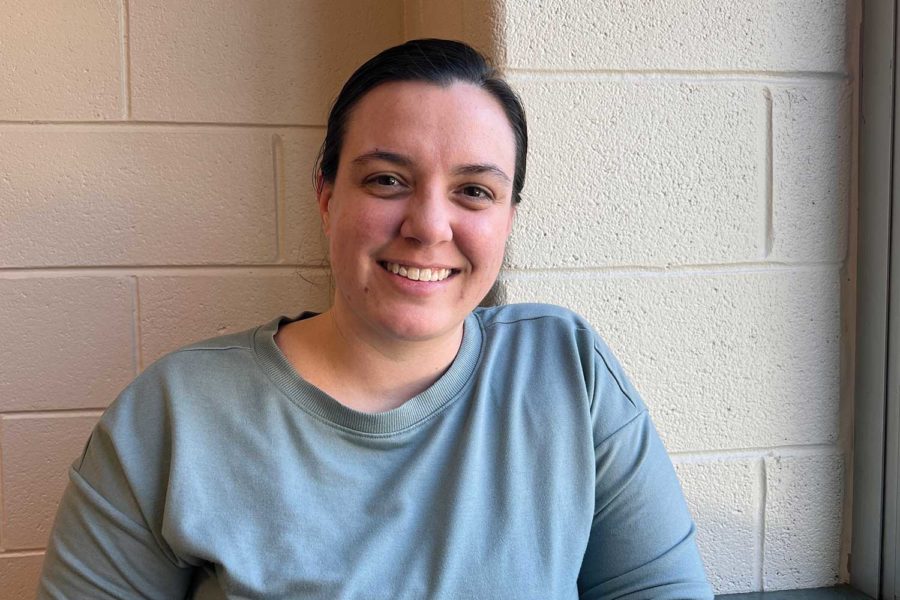 Ms. Grace Raskob, Special Education
Special education teacher adjusts from one Delco district to another, and from elementary to high school.
Ms. Grace Raskob had to upgrade her vocabulary and goals to start teaching here at Strath Haven High School. 
New to the special education department at Strath Haven High School, Ms. Grace Raskob moved from teaching elementary school in the Upper Darby School District to lending assistance to high school students beyond the classroom and helping them reach their needs and goals. 
"I'm really excited to be part of this community. I feel like this community has a lot to offer students, and I think that I'd like to lend a hand in making sure you guys have the best opportunities that you can have here at school and for what will prepare you for life after school here," Raskob said. 
Raskob has found a lot of similarities between Haven and Upper Darby. 
"I think there are a lot of similarities in just being able to master the content and making sure you're following school expectations, and you know, making the grades and doing the work in class as well," she said. 
Raskob also found herself feeling a bit overwhelmed with the new community here.
"Anytime you start a new job, even though I have been teaching for nine years… it's almost like feeling like you don't know how to do your job all over again," she said, "So I do know how to build relationships with the students and staff and do all that right, that's like the crux of it all, but learning all the ins and outs of new schools and new districts is definitely challenging." 
Working around students' availability can be tricky too. Raskob noticed working with the high schoolers was less close-knit than being with the elementary schoolers. 
"When I worked in the elementary school for special education, it was one group of kids that I was with all day. You can say in that aspect that [working in the high school] was probably less [intimate] because I'm working with more students who are not with me for the whole day, and I get to not only meet those students but the teachers who they're all working with, which are all different teachers because it's a high school," she said. 
Besides the basic school guidelines that have stayed familiar to her, Raskob added how being here and building relationships with all the staff and students has been one of the best and easiest parts, giving her a good impression of the community. 
"I feel really welcomed. There's a lot of friendly teachers here, and I really enjoy getting to meet all the new students that I get to meet throughout the day," she said. 
Raskob is looking forward to getting involved during her future years at Haven while continuing to assist as many students as she can. 
"I definitely have been enjoying working with high school students. Especially because there's a lot of motivation for what you guys are looking forward to in your futures," she said.