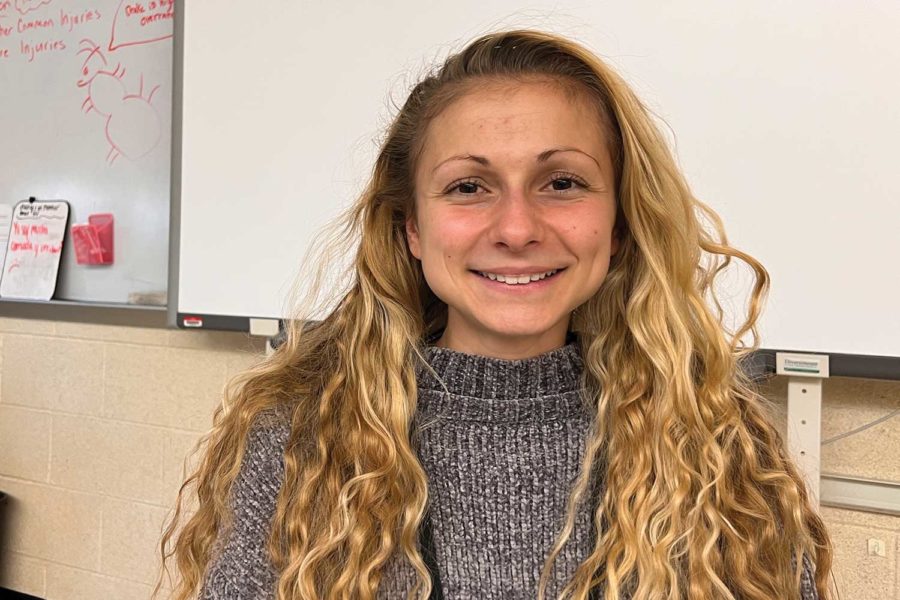 Ms. Grace Citro, Special Education
New special education and social studies teacher describes what it's like to be teaching on her own for the first time.
Moving from one setting into a new and unfamiliar one is hard. Doing something that you've never done before is hard. But it can also be thrilling to start something new. 
Ms. Grace Citro is one of the new special education and social studies teachers here at Haven. Having just graduated college, Citro has had to adapt to teaching for the first time on her own in an unfamiliar environment. Citro is continuing to learn the many aspects that come with teaching outside of college. 
"I'm learning a lot. I'm learning from my students and from other teachers… what they teach you in college, they don't cover everything," she said, "I definitely learned a lot about our school culture and the local community, which was really great." 
In college, Citro was a student teacher. Teaching here at Haven, she has had the chance to be in charge. To her, that is the most fun. 
"I enjoy that I get to make choices. For example, how I wanted to decorate my classroom. I got to choose that, you know, very exciting. Just like different rules, different classroom rules, I get to choose. And yea, it's definitely fun," she said. 
In some ways, however, teaching is challenging, especially since Ms. Citro covers two subjects. 
"I feel like I have to switch my brain sometimes. So I have to go into social studies mode, but then when I come back to the emotional support setting, I kind of have to put on that hat," Citro said. 
Sometimes though, Citro mixes both topics into one. 
"It's really cool to blend the two. So, I'm even learning about the history of special education, which is something that's really interesting. And in my social studies class, I'm talking a lot about… history from other people's perspectives, including students and including people with disabilities," she said. 
Citro is looking forward to the remaining school year and teaching the lessons she's most passionate about. 
"Teachers also like teaching certain things, so out of all the things I teach with social studies, I like teaching about the civil rights movement, so I'm really excited to get to that," she said. " […] And I'm excited for the holidays. I don't know why, I think it'll just be festive and fun and happy."