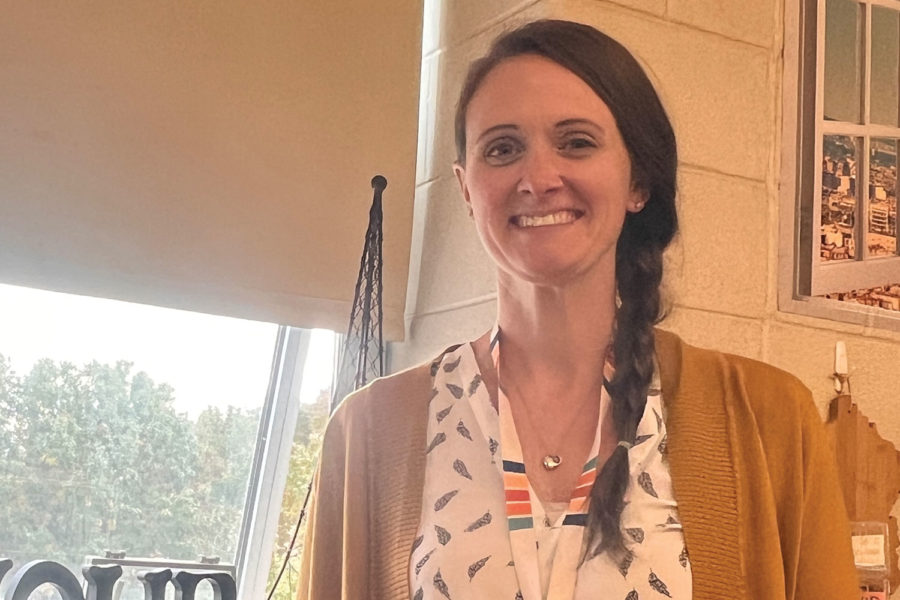 Mrs. Tracy Dubs, French
French teacher off to a positive start in the classroom and with student activities.
While Mrs. Traci Dubs hasn't changed the way she greets her students every morning, she's had to adjust to other changes as a new teacher in the Strath Haven community. 
Mrs. Traci Dubs is coming from Marple Newtown High School and is now one of two French teachers at the high school. 
"I was the only French teacher at Marple, so I taught level one to AP. So, it's nice here, because I'm one of two, and I get to share the work," she said, "[There's] a little less courses to manage. Also with the block scheduling, you have to plan it a little longer."
Even with the differences, Dubs has found similarities between Strath Haven and Marple Newtown. 
"I think they're [Marple and Haven] very similar… kids are kids. I get to teach a lot of awesome kids that do a lot of awesome things with clubs and sports," she said. "And Strath Haven does have more languages, which is really cool, so I'm glad to be part of that bigger department in the languages," Dubs said. 
Dubs went on to add how teaching was, in fact, the easiest part of being new here. 
"I think that's the one thing about teaching. … Like in the classroom, this is what I've been doing for 12 years, so that part comes naturally. The hard part comes from finding where to park and get my mail, and things like that. But in the classroom, no, it was very smooth," she said. 
Dubs has already begun to get involved with school clubs and is helping to advise French Club and Green Haven. She believes that it's important to partake in the variety of activities the school has to offer. 
"I think that's important when you're new to jump in," she said. "It helps you to meet new people and figure out then those systems like…how the school runs. Every day, the more you do, the more you see, and then it gets more comfortable."
Dubs is glad to have been accepted so kindly into the community. 
"It's been really great so far. I think everyone is very welcoming and kids are really great and engaging in class. It's been off to a good start," she said.*