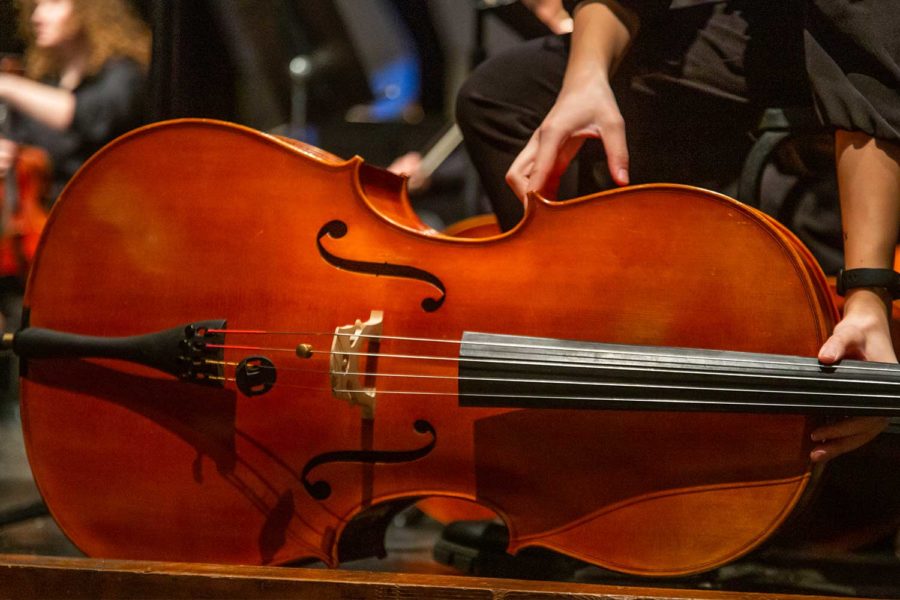 Instrumental Music
Meaning to work on your instrument? This class allows the freedom to learn music for credit.
Do you play an instrument? Do you want to learn how to play an instrument? Instrumental Music is a great way to make musical progress for an arts credit. Whether you are training for perfection or just playing a song you enjoy, music teacher Mr. Nick Pignataro praises his class for being graded on having fun and making progress. 
"Instrumental music is designed to let students choose whatever it is they want to work with and learn, and do that," Pignataro said. "It's for people who are starting instruments for the very first time, people who play an instrument in an ensemble and want to get better at it, people who are good at instruments but want to change instruments, or people who are going to conservatories for their music and want to become pros." 
"
"I picked up bassoon, mostly as a joke, but I like it so I'm sticking with it," Gianopolus said."
— Georgia Gianopolus
Students are able to receive specific individual critiques and instruction, no matter if they are learning the basics or more complex musical composition. 
"Maybe once, or twice, or three times a week, a student will get five to ten minutes of feedback from me, the instructor, but they spend their time in a practice room getting better," Pignataro said.
For many students who already play an instrument in one of the many ensembles at Haven, Instrumental Music is a time to practice that music. Senior Georgia Gianopolus appreciates this time set aside.
"I like that I have designated time to practice my instrument because otherwise I know I won't think of it when I get home. So I have time built in for me to play, which I appreciate," Gianopolus said. 
Gianopolus has been playing flute for Haven's band since middle school, joined the marching band early on, and plays for the wind ensemble. This semester, she decided to try something new for her Instrumental Music class.
"I picked up bassoon, mostly as a joke, but I like it so I'm sticking with it," Gianopolus said.
Her new instrument not only has a completely different shape and size, but also uses a completely different cleft, meaning that Gianopolus is learning a new way to read music as well as to play. She recently started playing bassoon with the symphonic band and continues playing flute with the wind ensemble. 
The freedom provided to students is "like an independent study", Pignataro said, and allows students to relax and play their instruments for a full 80-minute block. 
"It's a relaxing class. It's not a very strict class at all and it gives you a lot of musical freedom," Gianopolus said. 
Instrumental Music is a great class for a student who has been meaning to pick up the bass guitar or wants to get really good on saxophone or anything else musical. Students get the opportunity practice and have fun, for a grade.
"Playing music is so enjoyable, and it's inherently fun. You get to start your day just playing an instrument, getting your mind ready for school. It's the one time in your life where the only thing you have to do is play an instrument," Pignataro said.*