On the evening of May 19, Dance Haven featured their second performance of the year. The student-led dance groups performed different styles of dance like jazz, ballet, and contemporary, along with a variety of genres of music. 
Dance Haven was a great way for the dancers to express themselves, showcase their skills and work and connect with each other.
Dance Haven participants were excited to showcase their hard work. While some of the performers had been dancing for years, others were new to dance.
Junior Jaina Livingstone, one of the leaders of Dance Haven along with junior Claire Ross and senior Emma Wei, believes Dance Haven is welcoming to anyone that wants to join.
"I think anyone can join Dance Haven as long as they're willing to try new things and put in effort," she said. "The commitment is up to your individual wants. I have rehearsals almost every single day of the week while some people have one once a week."
The Dance Haven performance consisted of a total of 18 dances with different students choreographing each dance. Junior Sasha Binder choreographed a dance and is hoping to choreograph more in the future. 
"I really enjoyed being able to choreograph and work with other dancers," Binder said. "Time wise, it really depends on how many dances you choreograph—like, when I choreograph more than one dance it definitely takes a lot more time." 
Between the dances, senior hosts Ella Grossman and Archie Bracegirdle performed comic skits, including a memoriam slideshow of things lost at Strath Haven this year. This brought laughter and also encouraged the audience to have fun and play their own part to cheer the dancers up on the stage.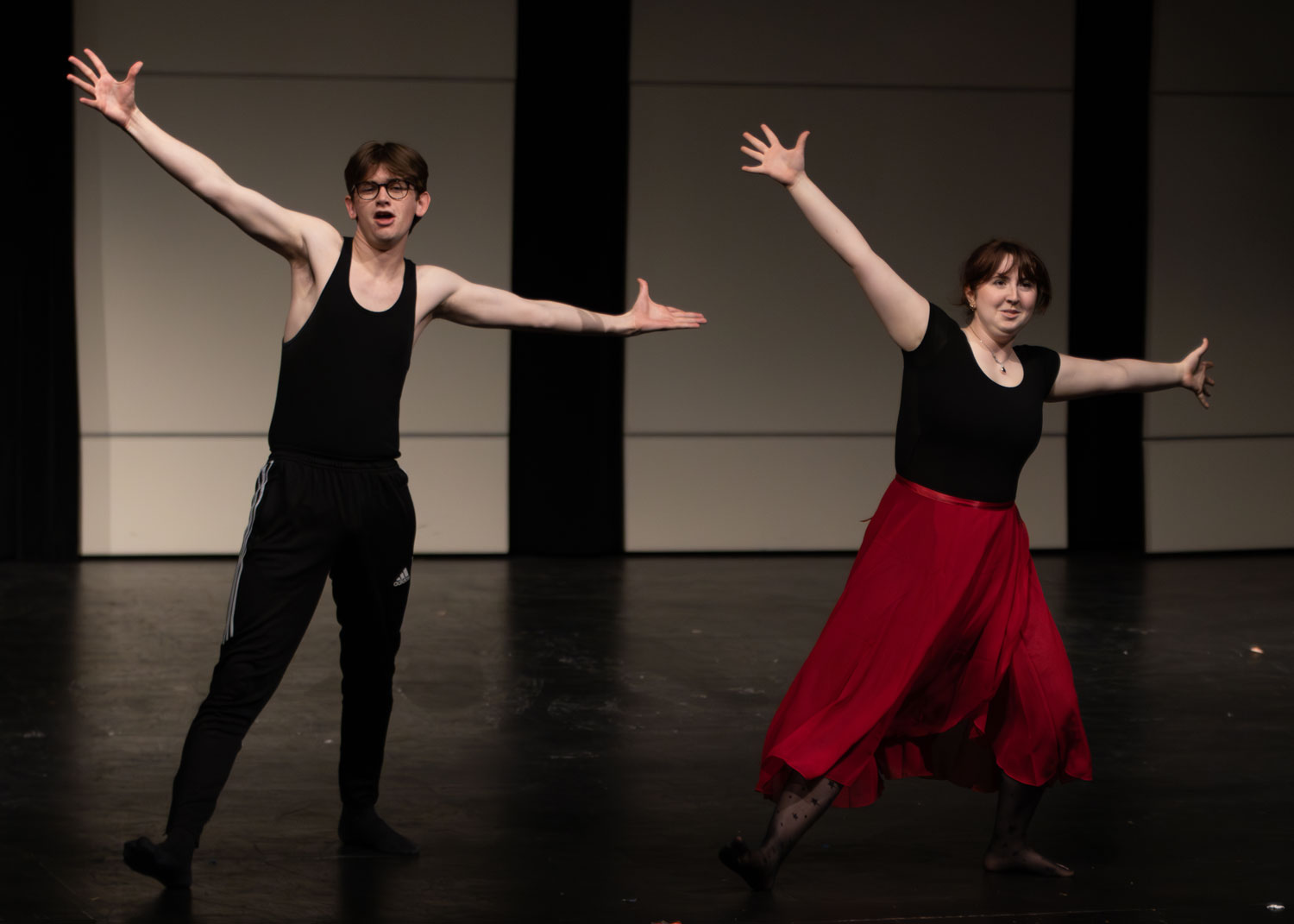 Sophomore member Violet Abrahamsson enjoyed the performance from the audience.
"I thought the dancers did a great job and everything was well put together," she said. "I really enjoyed being part of it and cheering at the dancers on stage. Overall, I was very impressed with the performance and would definitely go to more in the future."
The dancers' hard work and dedication paid off, as it left many of the audience members pleased with the performance and wanting to come back. 
The next performance will take place in December 2023.