Dance Haven returns with choreography, comedy
The popular student-led performance once again attracted an audience to the auditorium.
On the evening of December 17, 2021, Dance Haven returned to the stage for the first time since 2019. The student-led dance group performed many different styles of dance like tap, jazz, ballet, and contemporary with very diverse styles of music. Dance Haven was a way for dancers to express themselves, show off their skills, and connect with others. 
Dance Haven participants were excited to showcase their hard work. While some of the performers were beginners, many have been dancing for years. They view Dance Haven as a way to have fun and keep up with dance. One Dance Haven performer, Sydney Williams, expresses that she enjoyed being in the show.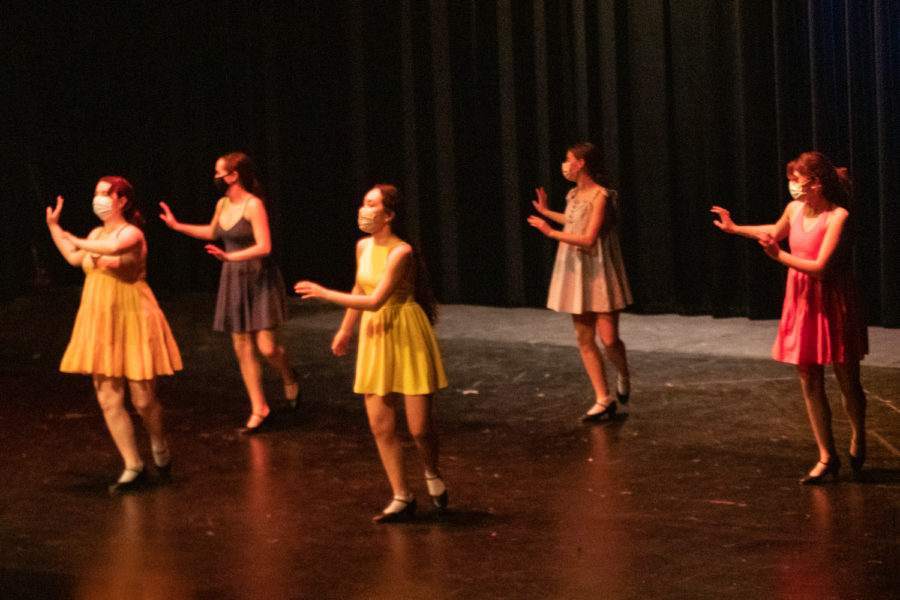 "I've been dancing since I was two and decided to join Dance Haven because I've heard from dancers at my studio that it was a lot of fun," she said. "I got to meet new people. It was fun to hang out with everyone and see all their dances and how creative they were." 
For the students who participated, Dance Haven did not interfere with school work or their extracurricular activities. 
Lilly Hodges, another performer at Dance Haven, danced previously for twelve years. She expresses that the practice schedule wasn't too challenging to fit in. 
"I had two dances and it was definitely manageable; I practiced around two hours each week," she said. 
Choreographer Claire Ross agrees. 
"Dance Haven was pretty manageable and as long as it didn't conflict with anything, the choreographers were pretty flexible with everyone's schedule," she said. 
Some of the students, like Ross, were given the opportunity to work on choreography in the dances as well as performing. They were able to choose the music they wanted to use and the choreography sequences for the dancers. 
In between dances, Dance Haven hosts Jess Orr and Cece Olszewski also performed fun skits, such as a ukulele parody song, adding some comedy and laughter to the performance. They encouraged audience members to play their own part in Dance Haven as well, by yelling things out from the crowd and making commentary when they liked something during the dances.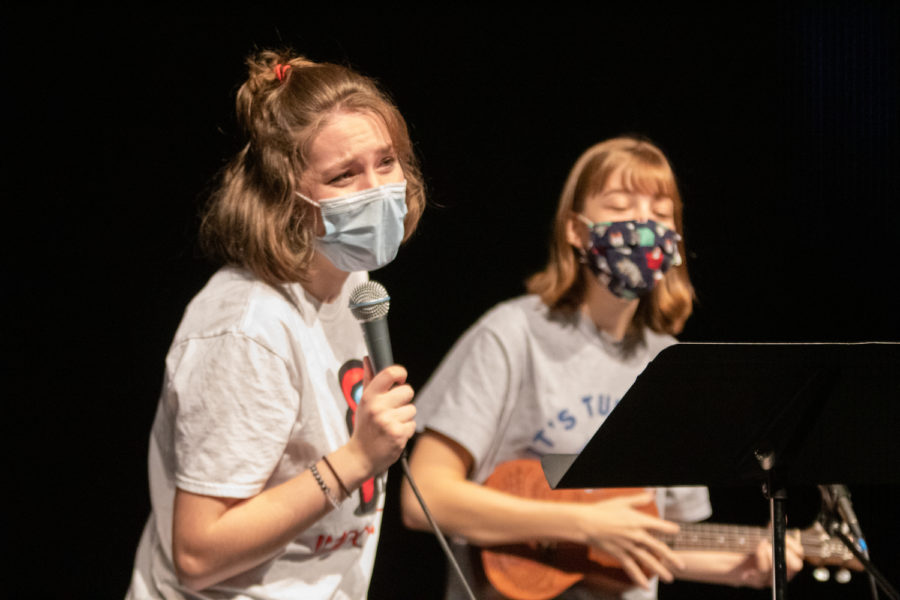 One of the audience members, Julia Feldman, was pleased with the performance. 
"It turned out better than I expected and I loved seeing all the dances. You can tell everyone really wanted the performance to be good and I was very impressed," she said. 
Dance Haven leaders Allison Hubbell, Bella Emmanouilides and Avery Cavanagh persisted to bring the performance together, making it a fun environment for everyone. All the dancers' hard work paid off, ending the show with many positive reactions from the audience. 
Students have already begun rehearsing for their next performance, which will be held this spring.