Here are the schedules in use this year.
---
REGULAR BELL SCHEDULE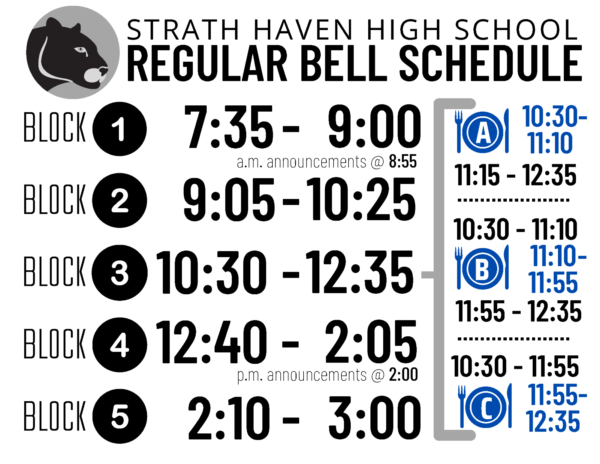 SHHS uses the regular bell schedule the most often. It starts at 7:35 AM and ends at 3:00. A lunch is from 10:30- 11:10, before third block. B lunch is from 11:10-11:55, during third block. C lunch is from 1:55-12:35, after third block.
---
AM ASSEMBLY SCHEDULE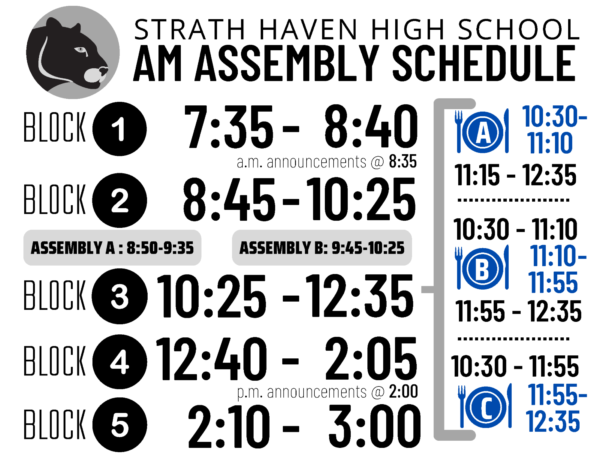 The AM assembly schedule is in use on days where there is a morning assembly. School ends and starts at the same time. First block ends 20 minutes earlier than usual. There are two assembly blocks, assembly A at 8:50- 9:35 AM and assembly B at 9:45-10:25 AM. The lunch times don't change.
---
PM ASSEMBLY SCHEDULE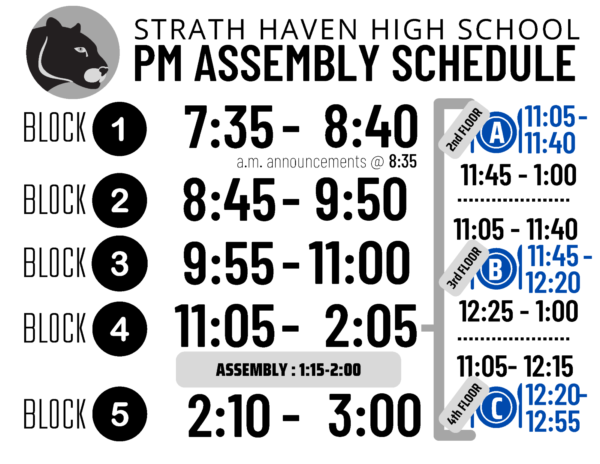 Lunch times are not the same, and your lunch block depends on your floor. A lunch, which is now 11:05-11:40 AM, is taken by students on the 2nd floor. Students on the 3rd floor will go to B lunch, 11:45 AM-12:20 PM. C lunch is for students on the 4th floor, and will be from 12:20 PM-12:55 PM.
---
TWO-HOUR DELAY SCHEDULE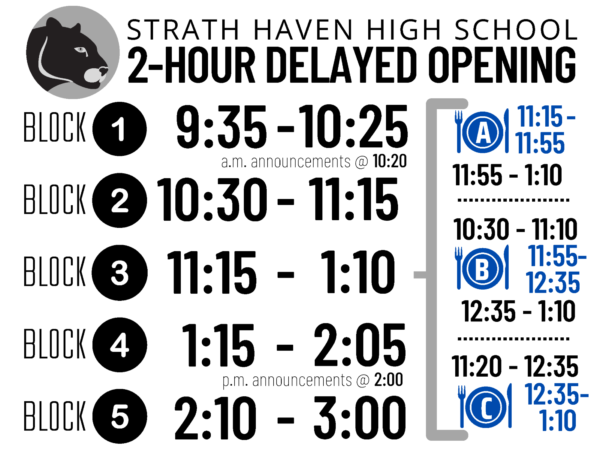 On days where school starts later, sometimes because they need to clear snow off the roads, the 2-hour delayed opening schedule will be in use. School starts at 9:35 AM and ends at the normal time. A lunch is 11:15-11:55 AM, B lunch is 11:55 AM-12:35 PM, and C lunch is 12:35-1:10.
---
HALF DAYS SCHEDULE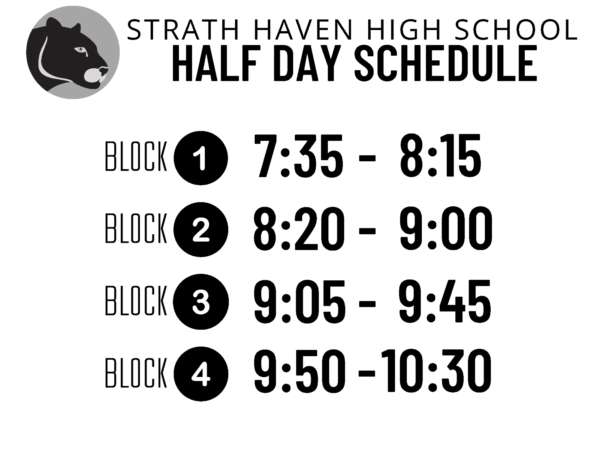 Half days are usually before holidays, and on the last day of school. They start at the same time as usual, and end at 10:30. There is no lunch.
---
FINAL EXAM SCHEDULE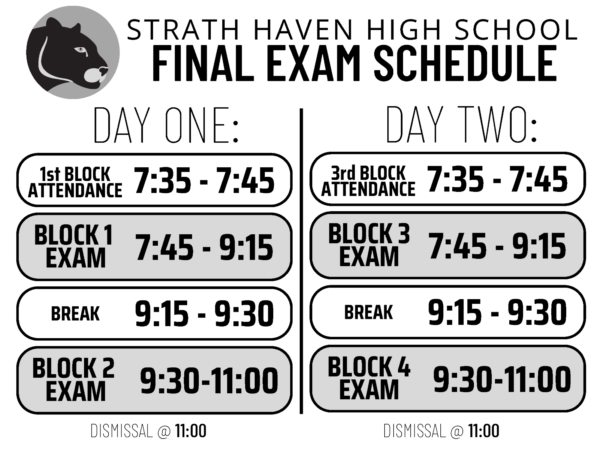 Final exams days end at 11:00 AM. The final exams are stretched over two days–the first day for first and second block exams, and the second day for third and fourth block exams. The first exam starts at 7:45-9:15 AM. Break is at 9:15 and is 15 minutes long. The second exam is from 9:30-11:00 AM.
---