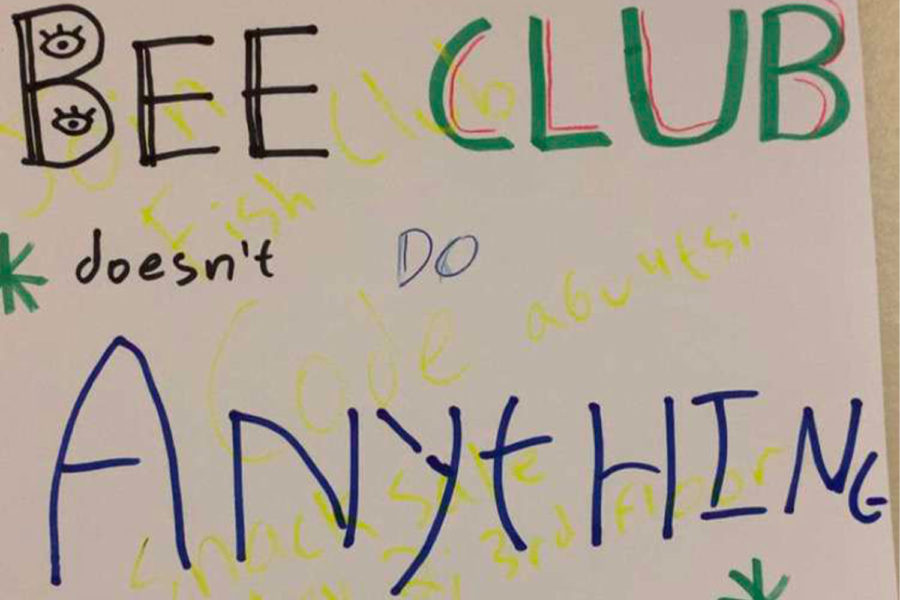 Bee Club strives diligently towards goals
Bees are the most important creatures on the planet.
Bees are the most important creatures on the planet. They are the most intelligent animals in the insect family, are responsible for 90% of all pollination of commercial produce in the United States, and one-third of all food eaten is pollinated by bees. 
The number of managed bee colonies has declined by 60% over the last 70 years. "Bee club's goal is to bring these essential pollinators to the Strath Haven campus so our local ecosystem can thrive and to teach Strath Haven about honey bees and beekeeping," Bee Club founder Alex Falsone states.  
What does Fish Club do? The few things we know they achieve are anti-bee club vandalism and suboptimal care of their namesake. Science Teacher Mr. Tim Styer, whose room is where Fish Club is held, has gone on record and stated, "Of the nine fish that have come into their care, nine have died, and they are really hardy fish."
When asked about the state of their fish, leader Lucy Karn said that Fish Club had taken care of "6 or 7" fish, and the lack of fish is due to the Zebrafish's inherent aggression. 
Upon further research, Zebrafish only act aggressively when their tank has poor water conditions, inadequate water parameters, and unsuitable tank mates. Fish club's lack of preparation caused their zebrafish to die. 
According to Karn, Fish Club doesn't take credit for Bee Club slander, but in posters like the one pictured, you can see Fish Club's classroom code. 
Bee Club is a group of dedicated individuals looking to learn, inform, and achieve. 
Fish Club doesn't care about fish.