OPINION: Affirmative action in colleges
In lieu of the recent affirmative action Supreme Court case, how are students thinking about affirmative action?
Feb 27, 2023
According to the Cornell Law School, Affirmative Action is defined as a set of procedures designed to eliminate unlawful discrimination among applicants, remedy the results of such prior discrimination, and prevent such discrimination in the future. 
In 2014 and 2019, a group called the Students for Fair Admissions (SFFA) sued Harvard University and the University of North Carolina at Chapel Hill, alleging that the schools' admissions policies discriminated against Asian American applicants. 
The SFFA argued that Harvard and North Carolina engaged in racial balancing, used racial stereotypes, and gave preferences to less qualified applicants based on their race, in violation of Title VI of the Civil Rights Act of 1964. 
The SFFA filed a similar suit on the University of North Carolina at Chapel Hill (UNC) in 2019, with the same arguments. 
In both cases, federal courts ruled in favor of the universities. 
The Supreme Court heard arguments on this case in fall 2022, and, according to reports, may overturn decades of precedent allowing race-conscious admission decisions at colleges and universities in upcoming decisions this spring.
Two students from groups who may be impacted by the upcoming decision weigh in.
Affirmative action should help all minorities
Twenty years ago, when affirmative action was on the line in the case of Grutter v. Bollinger, former Supreme Court Justice Sandra Day O'Conner was the deciding vote in the majority decision that allowed affirmative action to continue. 
She made a statement that people come back to time and time again while discussing the most recent Supreme Court cases regarding affirmative action in colleges. O'Conner stated, "We expect that 25 years from now, the use of racial preferences will no longer be necessary to further the interest approved today." 
Yet, here we are today, with Harvard and the University of North Carolina, two top-tier colleges, being called out for their use of affirmative action in their admissions process. The case was brought to the Supreme Court in November, and the decisions are expected to be made in early summer.
Affirmative action in the context of college admissions is the question of whether race should be considered in applications. While affirmative action is intended to even the field in the admissions process, it does have its cons.
I am speaking specifically for the Asian-American community. There is a fear shared among many of us, a fear we even joke about but never actually confront. Have we become the majority when it comes to colleges? And even worse, does that mean we could be rejected because of our race, if affirmative action is to continue? 
People arguing against affirmative action often exploit this fear for their own gain, touting claims that affirmative action will negatively affect Asian-Americans. After all, there has long been a stereotype of Asian-Americans, and we are too often seen as robotic, over-achieving, emotionless people. 
The people who state that affirmative action will affect us negatively are playing to the trepidation of Asian-Americans all around the world, specifically immigrant parents in the United States. Immigrants have learned, or at least hoped, that as long as they work hard and don't complain, they will get the desired outcome. So to say that race, this uncontrollable factor, could have a hand in the final decision, is terrifying for them. 
These fears are valid, but they cause us to miss the whole point of affirmative action. Affirmative action is supposed to help all minorities. Furthermore, affirmative action does not simply give a boost to minorities, skyrocketing their chances past everyone else's. It lets everyone have the assurance that they were able to achieve something based on their own merit, and not their race. We cannot allow these people to divide us between affirmative action and non-affirmative action sides. 
Other minorities are not the enemy.
Staff Credits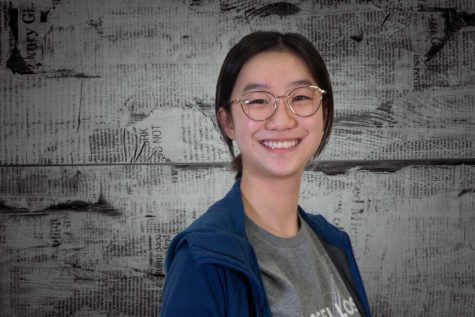 Kaitlyn Ho '26, Copy Editor
Kaitlyn Ho is the copy editor of the Panther Press. She enjoys reading, dancing, making noise (typically through piano and cello), and learning how to code. Kaitlyn loves writing, but health and science particularly fascinate her. She hopes that one day her future self will look back on this bio and be able to laugh, but also enjoy reading the stories she has written.
Leave a Comment
Admissions can't be equal if the path to get there is not 
When it comes to affirmative action in higher education, it's important to remember that when affirmative action was first passed in 1961, higher education—aside from some Historically Black colleges and universities—was reserved almost solely for white men. 
The extra boost to recruit more minorities in higher education strived to create equal educational opportunities for all Americans. However, with recent headlines from the supreme court hearing, affirmative action has gained a massive spotlight for its alleged discrimination against Asian-American students in college admissions. 
I'm not writing this article to make the argument that there should be fewer Asian-Americans in higher education, but instead that in the midst of this controversy, we should imagine what we stand to lose without affirmative action. 
The major argument is not that Asian-Americans are being denied admission, but that universities are using affirmative action as a means to prioritize recruiting higher percentages of other minorities in their place. 
And this here is my biggest problem with affirmative action; the philosophy that every applicant should have an equal shot in college admissions. I know that statement hits the ear wrong, and honestly I do believe college admissions should be completely equal. 
However, the reality of the situation is that college admissions can't be equal if the path to get there is not. 
While college admissions should be a meritocracy, the reality is that not every applicant comes with the same advantages. The racial wealth gap in America varies considerably by race, but Asian and white Americans still clock in at the two highest-earning median household incomes, according to PGPF.org. 
It's no surprise that with statistics like these, Asian and white Americans also report the highest college enrollment rates per capita.
In a reality like this, it's time for us to admit that opportunities in higher education reflect the opportunities given in society. I'm not saying all Asian or white Americans will have the opportunity to access a college education, but I am saying they have a disproportionate advantage in comparison to other racial demographics in America. 
This inequality is exactly why we need affirmative action. 
College should focus on enriching the development of young minds, and this includes exposing students to diverse perspectives, ideas, and most importantly, people. 
Affirmative action does not mean that less qualified candidates are given preferential treatment. Rather, it aims to create a level playing field so that all qualified candidates have equal access to higher education by evaluating the talents of students in the context of the social inequalities they've faced.
Staff Credits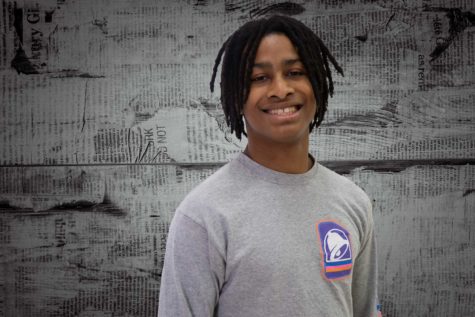 Collin Woodland '23, Reporter
Collin Woodland is a senior at Strath Haven High School, and a reporter for the Panther Press. In his free time he enjoys playing chess, learning about economics and foreign policy, and helplessly procrastinating.
Leave a Comment